Our services
Conception
The overall strategy behind any proposal from our specialised decor workshop is based on the theme of wonder and bewilderment in the most mundane places. Whether it is an event or commercial mandate we have the same concern to design a custom decor, tailored to your needs, according to your budget.
Manufacturing
Drawing on a strong team of specialists and multidisciplinary artists, our decorating process is anchored in the principles of innovation, creativity and sustainable development. We manufacture concepts with quality materials that are built to last.
Installation
Our decor workshop takes care of all stages, from the design to the production, up until the installation. Each decor is assembled on site by our experienced installers who ensure that the layout creates the desired effect. The installation thus offers a complete experience.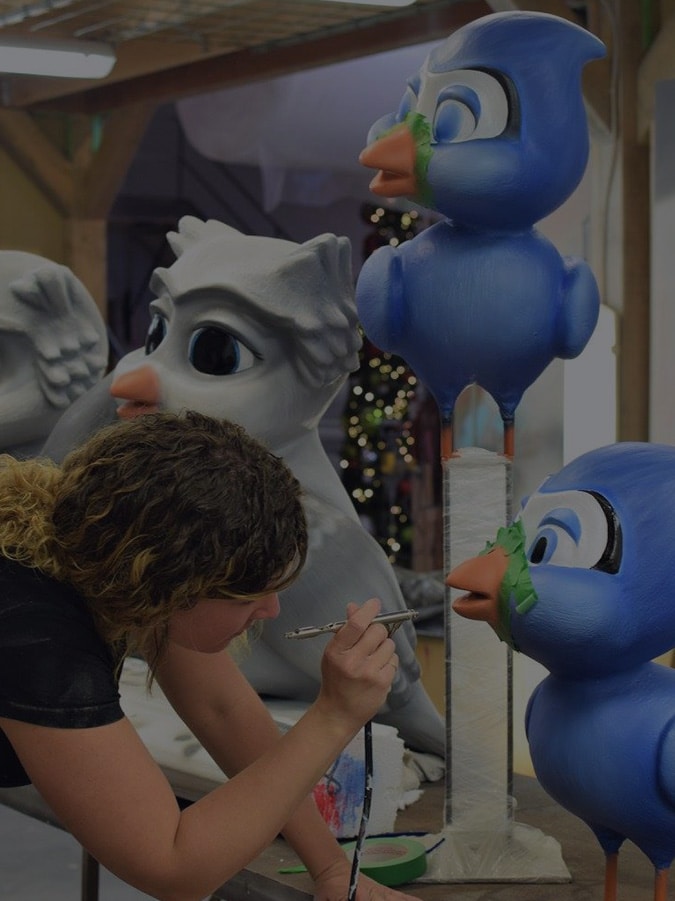 Creative and innovative
firm of decor
Although Christmas decorations and outdoor lighting remain our specialty, we have expanded our offer in recent years. Thus designing for events and creating street installations are now an integral part of what we do.
It's no wonder that municipalities, businesses, boutiques and major shopping centers across Quebec and Ontario have trusted us to design themed sets for over 25 years!